Asset management ​
The editor has a basic Asset Manager where you can manage all separate image and audio files uploaded for this image. This sections explains how to use it.
The interface is almost the same for both images and audio fragments, the only difference is the preview. For simplicity, we use the image asset manager here.
Selecting an existing asset ​
When the Asset Manager is opened from inside the editor, you will see a screen like this: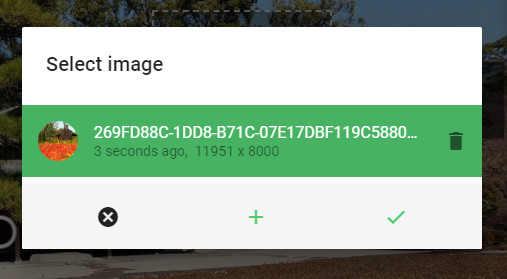 To select an existing asset, simply click on the asset you would like to use, and press the OK button.
Uploading a new asset ​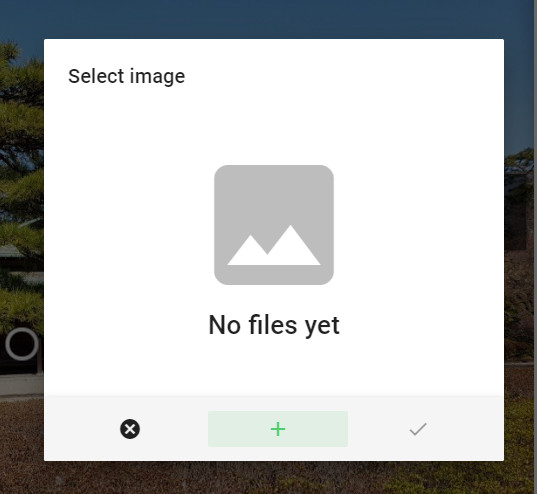 To upload a new file, press the + button on the bottom of the form. A new asset item is added with a file selector:
To add a new asset, select a file from your computer, and press Submit to start uploading. Once this has been completed, the file will display as a regular asset in the list, after which you can select to use it.